Welcome to J.C. French and Company On-line!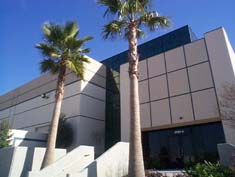 J.C. French and Company is a commercial and industrial painting company. We are at the forefront of the painting industry, and have a reputation built on dependable service and quality performance. We offer an array of general painting installations including; wallcovering, historical restorations, in addition to masonry texture coatings and masonry sealing. We support the needs of the maintenance industry by supplying knowledgeable man power to property managers and owners. All man power is trained in proper safety and client relation protocols.
Among the many services we offer to meet the growing need within the industrial and commercial community, is the use of high reach equipment. Swing scaffolding and aerial platforms aid in our application of paint, chemical cleaning, sand blasting, and pressure washing.